About Us
LAKESIDE MULCH & STONE OFFERS THE BEST MATERIALS FOR YOUR LANDSCAPING PROJECTS.
We have a wide variety of high-quality landscape materials and available for SAME DAY DELIVERY.

Lakeside Mulch & Stone is your one-stop shop for all your outdoor projects!

Stop by or call us TODAY!


OPEN EXTENDED HOURS
To serve you better, we're open weeknights until 6pm and 6pm on Saturdays. Can't make it in? simply give us a call and we'll have your materials waiting at your house by the time you get home from work.


UNBEATABLE PRICES
We search far and wide to offer you the best quality products at unbeatable prices. We spend our time looking for the best deals, so you don't have to. Stop in and see why Lakeside Mulch & Stone has you covered on price.


SAME DAY DELIVERY
Our SAME DAY DELIVERY service is unprecedented in the industry. Most orders can be delivered to your door within a matter of hours. Our drivers can put your materials exactly where you want them.

At Lakeside Mulch & Stone, it is our goal to provide you with a wide range of products to suit your every need including natural stone, mulch, soil, gravel, and sands. Our experienced staff is available to assist you in product selection and can help you with all aspects of your construction project.

We carry only the finest products and offer a wide variety of colors, styles, shapes and sizes. Masonry hardscaping products, landscaping materials, tools, aggregates are available all at one location, for your convenience. We will do everything we can to make your project run smoother.



About Us Lakeside Mulch & Stone / Farmers Market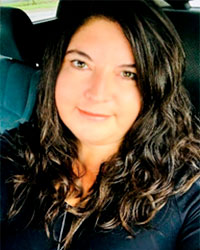 Lakeside Mulch & Stone is a family-owned business with more than 30 year's retail experience. Tonya has a passion for local produce. "Since childhood, I have had a passion for home and farmer grown local produce. Growing up, I spent many days and nights in the garden with my grandparents picking fresh vegetables that later ended up in the freezer and in canning jars. My summers were spent gathering rocks from the garden, baling hay and picking fruits and vegetables off the trees and vines. We preserved most of our fruits and vegetables each year. Growing up, we had a produce stand and would sell our farm fresh fruits and vegetables to the community. This has continued to mold who I am today.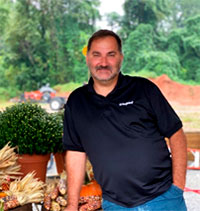 Lakeside Mulch & Stone is based on the core values we want to offer to the community and our customers each and every day. Brian comes from a farming family in Lincolnton. His family had apple orchards and they harvested apples and apple cider each year. "My favorite memories as a child were spent helping my grandmother make Apple Cider. We raised livestock. I spent my time in the Fall and Winter helping dad sell Pumpkins, Christmas Trees and make Wreaths. We would drive hours to pick up trees to bring back and provide beautiful mountain trees to the community.